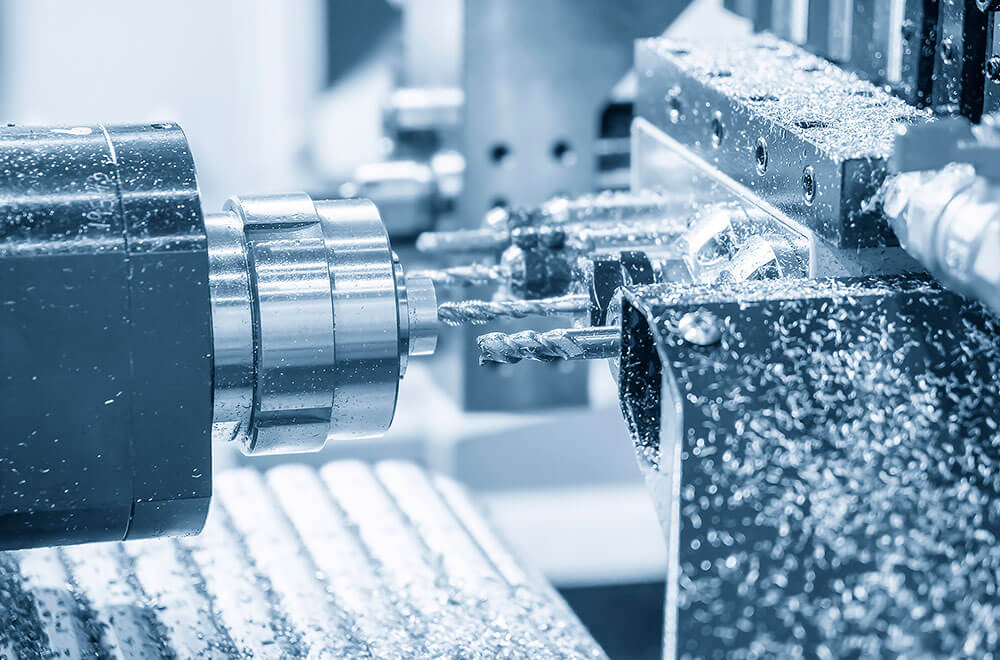 Professional machining on automatic lathes
Automatic lathes enable precise machining of parts in medium and large series. Our innovative technologies facilitate the streamlined execution of the entire workpiece manufacturing process.
Our production portfolio includes pins, bolts, bushings, shafts, axles, nuts, nozzles, adapters, and other items which demand precision turning.
We boast incredibly diverse automatic turning capabilities. We can machine metals, hard-to-machine materials, and plastics. Our core manufacturing range includes the automatic turning of steel, stainless steel, brass, and aluminium workpieces.
We guarantee efficient processing per custom specifications. We ensure fast delivery to satisfy both those with or without tight time restraints.
Precision turning of metal components
We adapt the machining process to the materials and workpieces to be CNC-machined. We select the right machine tool and its processing parameters for the workpiece size and material. Our machines can guarantee optimum machining cycle times with competitive pricing of orders.
Thanks to an innovative automation process, our business has grown, offering a wide range of services and performing precision CNC turning to ensure the satisfaction of our customers.