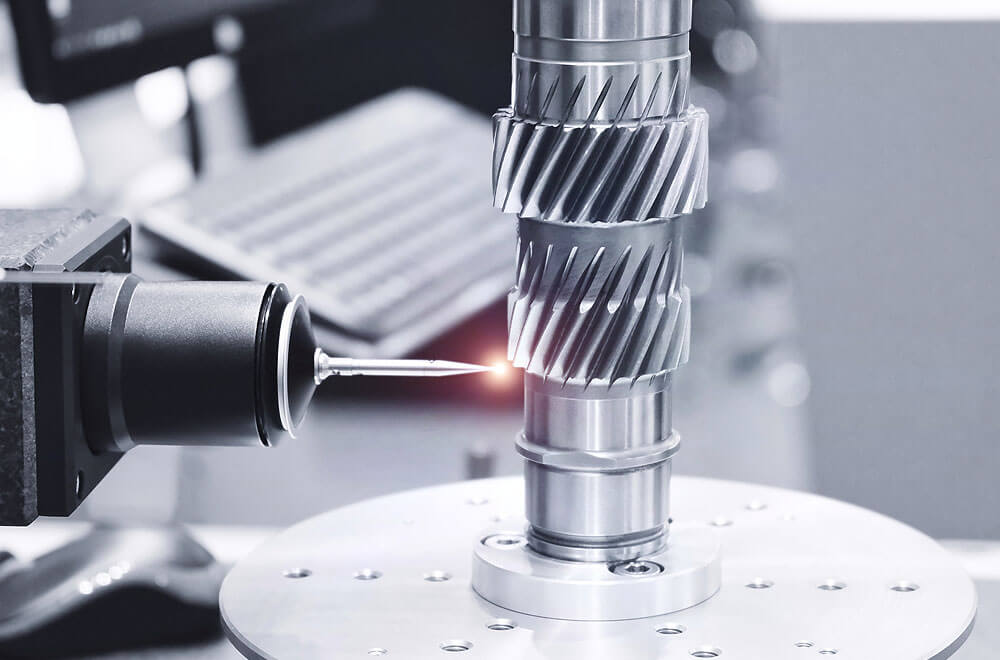 A very important aspect of our work is the focus on the quality of our products. To ensure the highest possible standard of the components we manufacture, we operate high-class machinery and a dedicated measurement laboratory with strictly controlled conditions (temperature and humidity).
Our equipment includes innovative and advanced measuring microscopes from Keyence and Mitutoyo, roughness testers, special test instruments from Mahr for different measurements, and a wide range of rudimentary test tools, like slide callipers, micrometres, and test gauges. All instruments and equipment are routinely verified for accurate measuring performance.
The PN-EN ISO 9001:2015 Quality Management System we have implemented and certified allows us to better understand and perform our customers' requirements.
Production facilities
The high quality of the components we produce is ensured by our extensive production facilities, consisting of 30 of the latest CNC machine tools. Complex products require multi-axis machining, which we perform with our machine tools which may feature from 5 to 13 independent digitally controlled axes. Each machine is capable of fabricating simple or complex components both in serial and large-scale production.