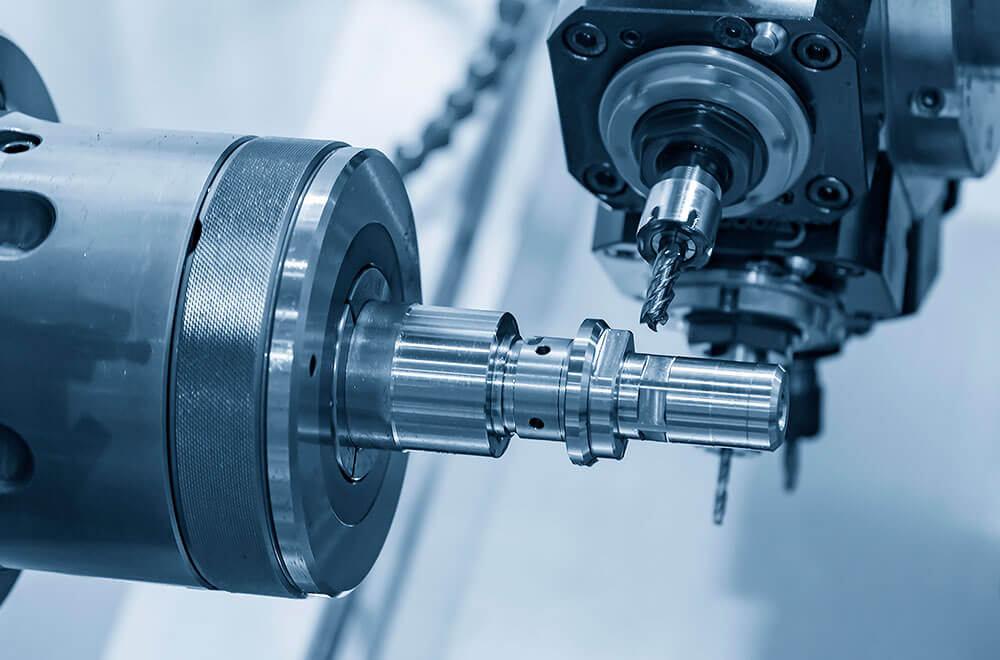 What does bar stock CNC turning look like?
Bar stock CNC turning is a technology that enables the precise fabrication of all types of metal parts.
The input material for machining is bar stock. The entire process is automatic and can achieve a very high degree of accuracy while reducing machining cycle times.
The precision metal components we make are widely used in numerous industries. We can manufacture bushings, fasteners, pins, bolts, adapters, nozzles, and other precision components per custom specifications.
What does bar stock CNC milling look like?
Bar stock CNC milling is performed on turning and milling centres and automatic lathes.
CNC milling is computer controlled, so the whole process is automatic. The workpiece is machined and turned in the same fixture for maximum dimensional and positioning precision even with the smallest geometrical features. The metalworking process is done faster by simultaneous turning and milling.